REBUILDING THE CERVELO P3
I am short. With even shorter legs. And that's quite a serious problem when it comes to bikes. Believe me, I know.
A few years ago, as we unsuccessfully tried to fit me to a TT bike – or a TT bike to me – it was suggested I try a bike with 650c wheels. While they used to be very popular when triathlon started becoming a thing, they were quick to get elbowed out of the way by the larger 700c standard, and very few brands still make them today.
Yet with the help of Emma Pooley, I managed to get my hands on an old Lotto Soudal team issue P3. It needed some TLC and as both time and budget were lacking… the bike ended up being put aside until last year.
Leaving the whole 650c performance debate for another post, here is the rebuild. For all the bike geeks out there, some technical details. For the others, some cool pics.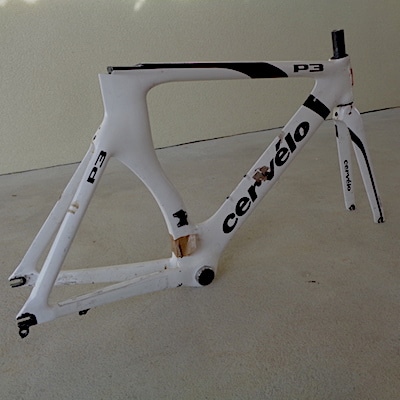 Starting from scratch
I started by stripping the frame of all components. If I'd known how long sanding it by hand would actually take, I might not have attempted it... I'm just glad I didn't count the hours.
Custom paint
Incredible artwork by Chris Custom Design. I gave him a colour palette and he came back with this. No words required. Check him if your bike, helmet or car are in need of some revamping!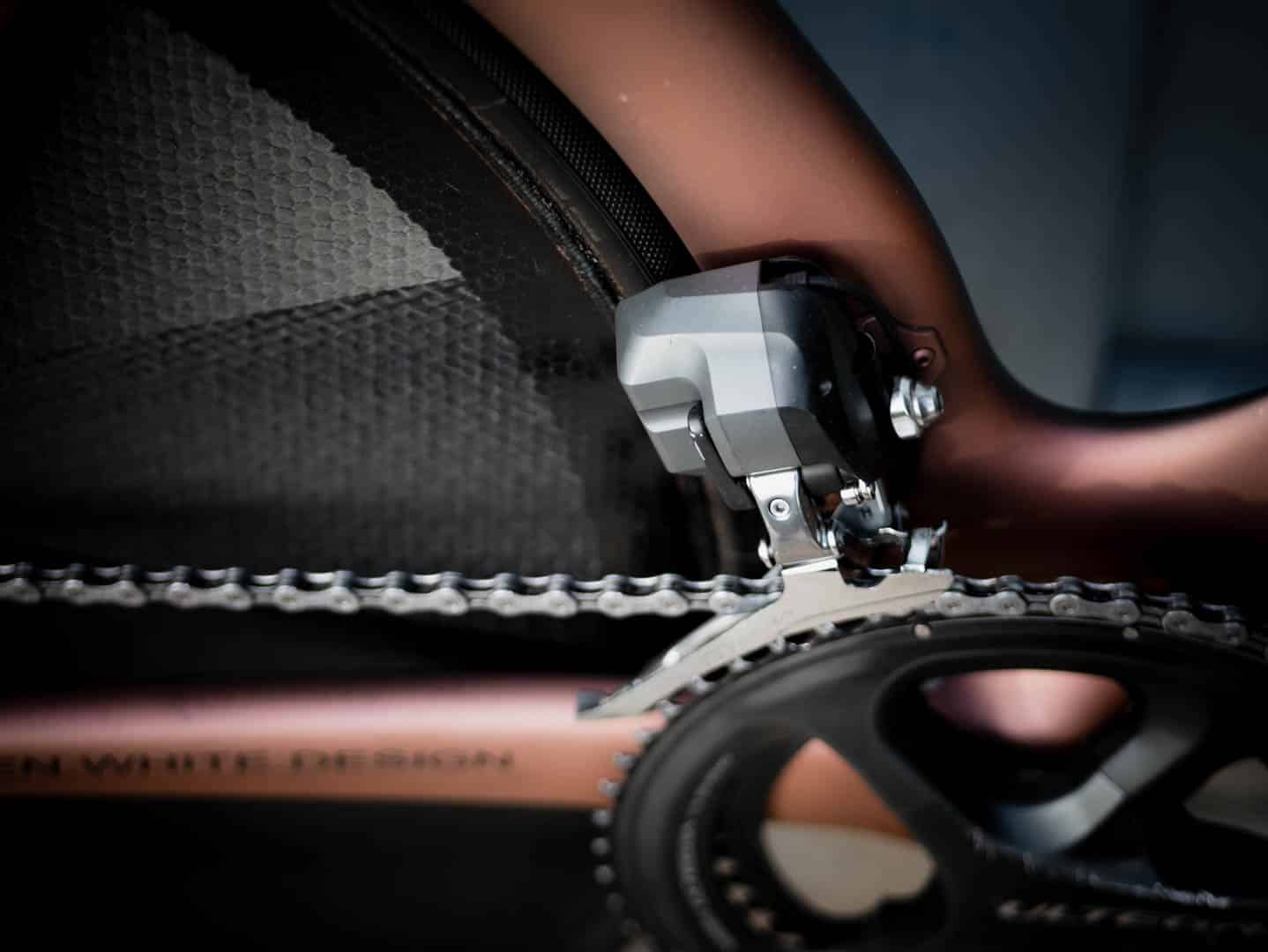 10s Di2 with internal cable routing
I chose not to spend extra cash on 11s as I had an old 10s road groupset to hand and all my rear wheels were non-convertible 10s… I reused both derailleurs. Turns out they're compatible with the new generation batteries (hidden in the seat post) and junction boxes, which allowed us to get full internal cable routing. The routing holes in the frame needed a little widening to accommodate the Di2 cables but that wasn't a problem. The rear derailleur cable is routed through the base, and secured with a cable tie so it doesn't get caught in the cassette.
Front TT shifters
I ordered a second-hand set but when they arrived was dismayed to see they had the first generation Di2 cables, not the current ones with the smaller plug ends, meaning I couldn't use them with any of my other components… I ended up pulling the electronic element out of the the 10s Di12 road shifters I had (with the correct cable ends) and reinstalling them in the TT shifter body. I wouldn't recommend it. Although it saved me attempting to weld any cables it's a bit of a job. For one, the road element has an extra block that doesn't fit into the TT shifter and is going to need hidden under bar tape along the TT bar. Secondly, although the main element is actually the same shape on both versions, it's reversed, meaning my up/down shift buttons are opposed. Let's see how that goes out on the road!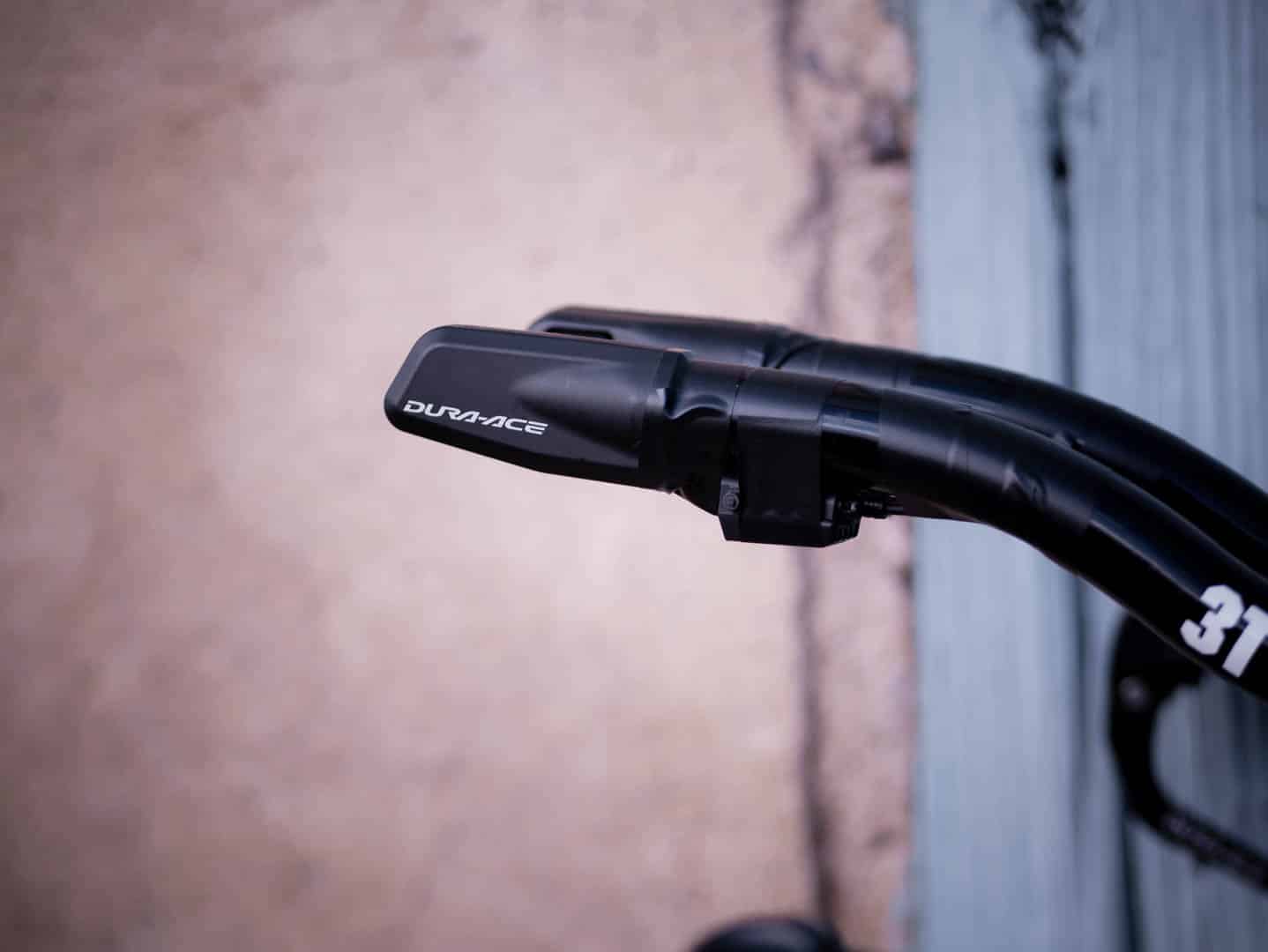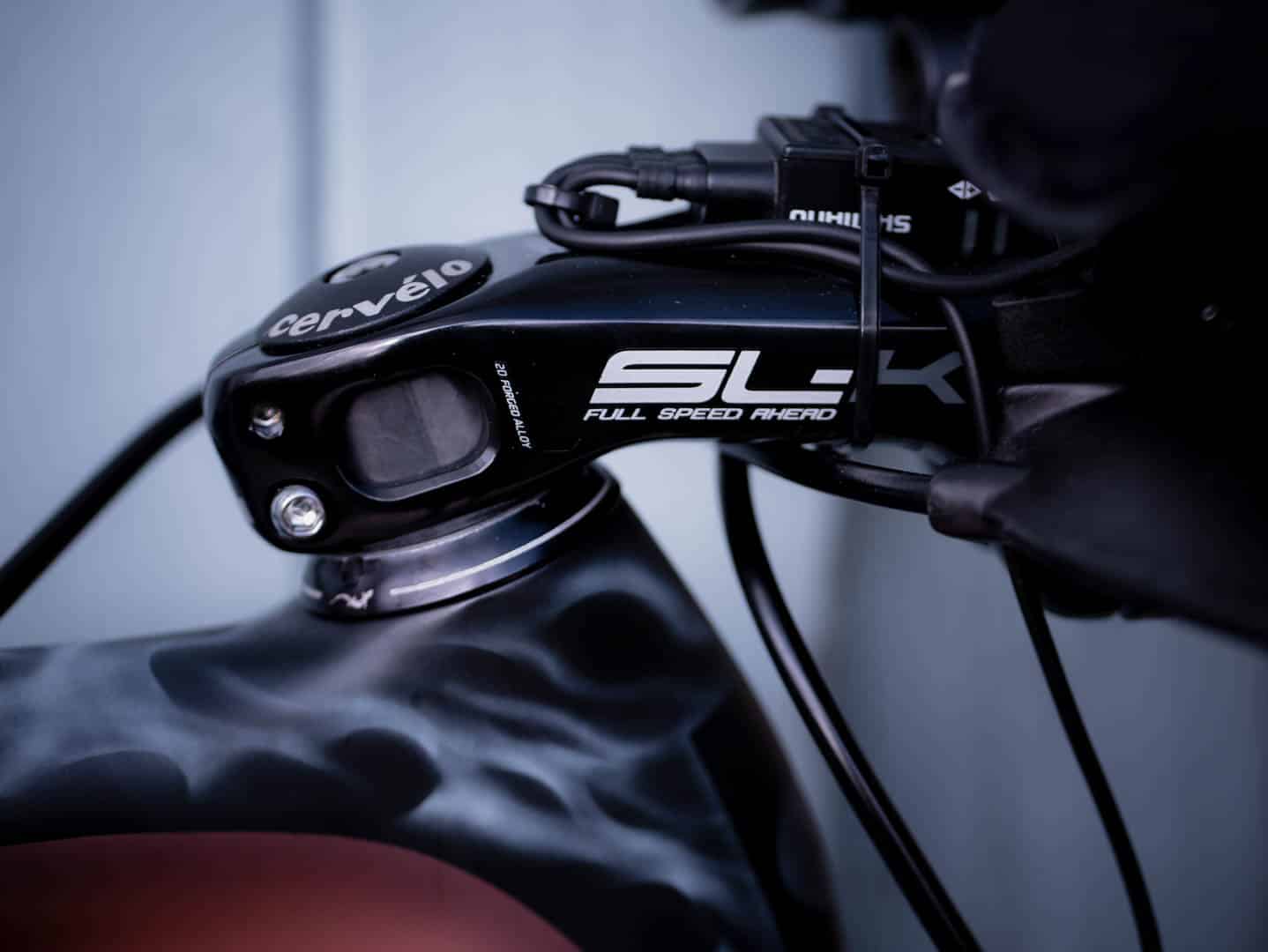 #slamthatstem
My absolute favourite stem. A 90mm FSA SLK -20 MTB stem that saves me using anything articulated to get a really good position for my short little legs. The junction box fits neatly on top, (there was also nowhere else to put it).
53×39 – 165mm
I've used an old 11s crankset I had lying around as it's not a problem with the 10s chain. However I'll need to compensate for the smaller wheels if I want to go fast, and a 53t isn't going to cut it… if anyone has a dinner plate lying around, give me a shout!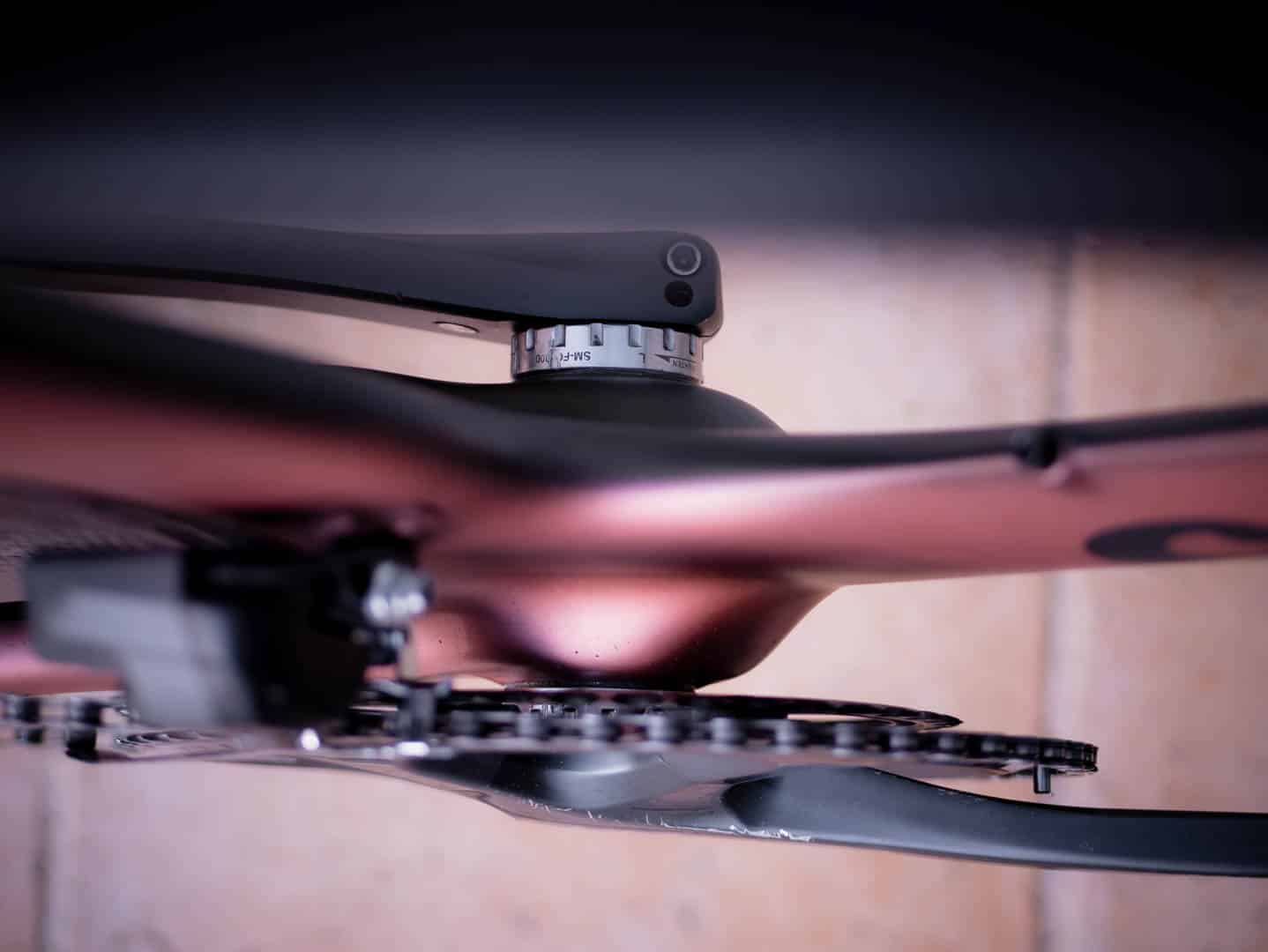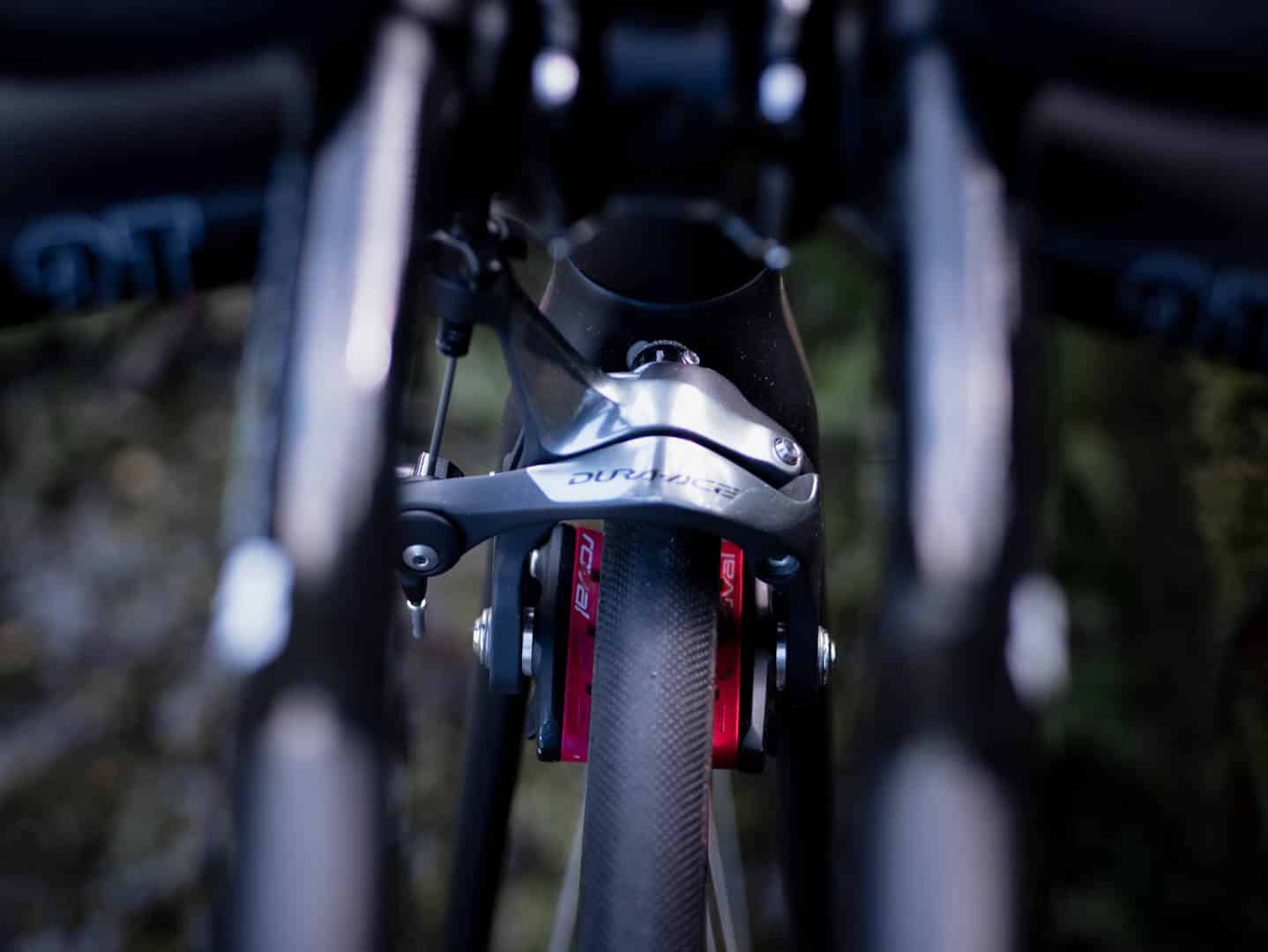 DuraAce brakes
The original brakes that were on the bike. Classy, light & reliable, no reason to change them. No they're not integrated like many current TT bikes, but they're easy to change, clean and adjust. Plus, they actually stop the bike if they need to. Major bonus.
More pics below, enjoy!
XX
EMMA
Ready to roll
— 2011 Cervelo P3