I AM NOT A SCALED-DOWN MODEL OF SOME BIGGER HUMAN, AND I DON'T EXPECT THE BIKE I RIDE TO BE EITHER
But you're not thaaaat small!
No, I'm not. And I definitely don't ever feel small (except maybe when I try to reach the cookie shelf in the kitchen.)
158cm, or almost 5 foot 2, is not tiny for a woman. Many bike brands market small bikes for smaller people and yet…
The reality is that very, very few of them fit.
Maybe it's just me.
Because the thing is my proportions are a little off: long torso, short legs. Great if you want to be a downhill skier, not so great if you're a cyclist with a saddle height of 61.5cm and don't want your handlebars at ear-level and/or your saddle resting on the top tube.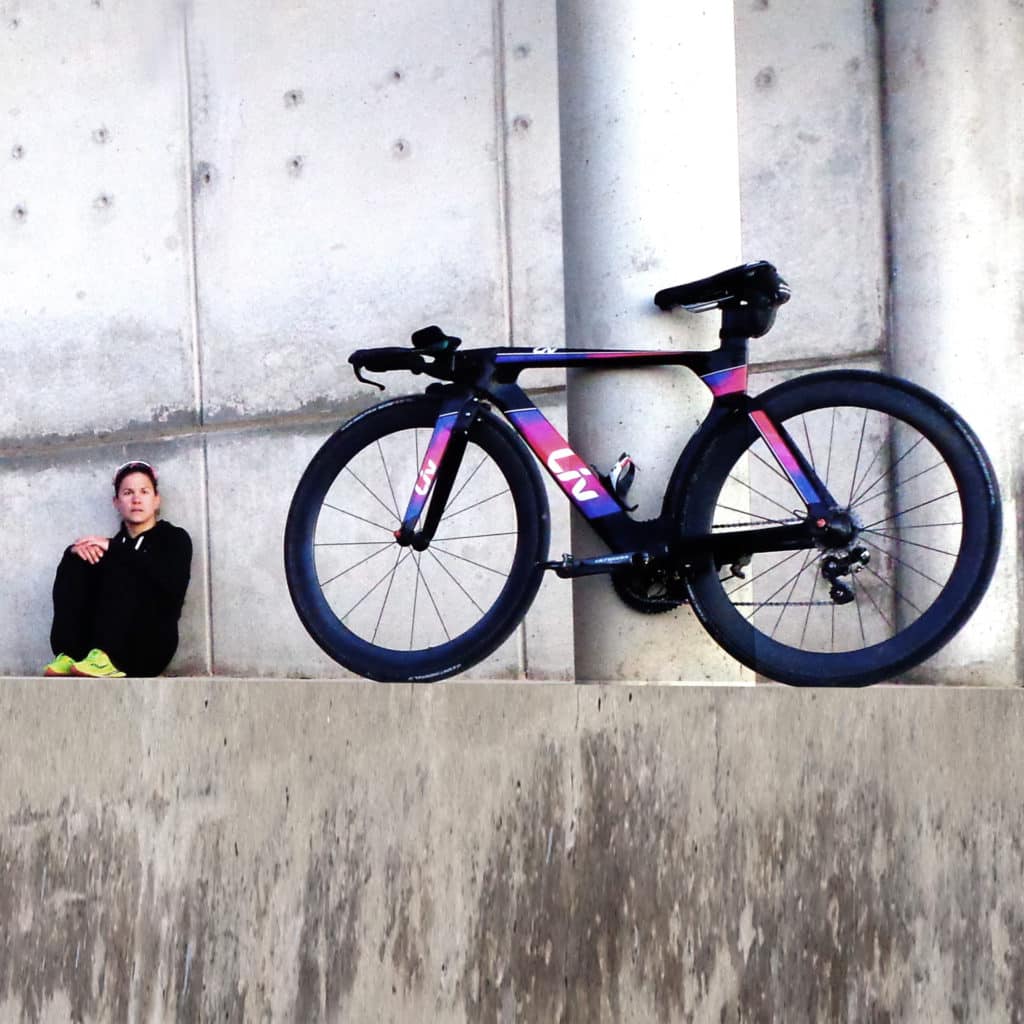 But I don't think it's just me.
Finding a time trial bike has proven to be an even bigger challenge. I've had a Quintana Roo, a Liv, a Giant, even tried a Simplon… all in the smallest size available. Too high, too long, too heavy, too bulky… I fought with every one of them for one reason or another and ended back at square 1: on an aero road bike with an unsightly TT bar or clip-ons – usually even higher at the front because the stack tends to be higher than on TT models, but at least I could:
A. Mount a drop stem rather than wrestle with the integrated front end
B. Get the damn thing up hills and out of corners.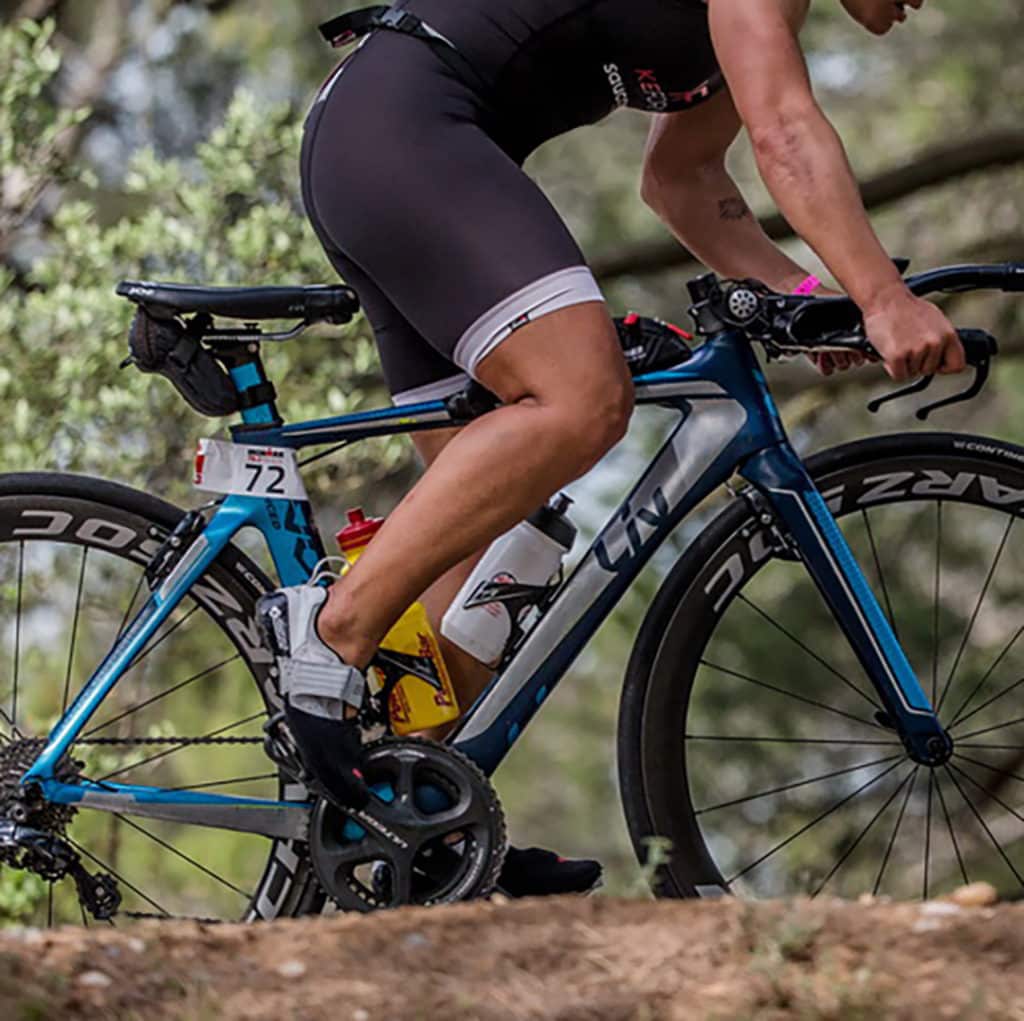 On any bike – road or TT – fitting fluids anywhere but behind the saddle for a long-distance race isn't a headache, it's impossible.
None of the front mounts fit and bidons on the frame are an aerodynamic disaster*.
I'll spare you the details of elbow pads taped straight onto the base bar, wedged with carboard so they don't rock too much… or the washing-up liquid bottle we tried to convert into a front hydration system because it was slim enough to slide between the extensions.
*Do not mention the 300ml aero options that cannot be refilled. Just… don't go there.
YES, bike size is a major issue.
And it has, over the years, become way more stressful than it should be. Bike fittings are depressing and vaguely traumatic, and can be summarised as:
Remove all spacers under the stem.
Look for smallest possible headset bearing cover.
Mount stem with biggest possible drop (you should see some of my articulated monstrosities) – 90mm max.
It may become necessary at this stage to cut the 10cm of excess steerer tube sticking out the top of the stem – accept you will never be able to resell the bike to anyone else and keep going: 
Slam saddle forward.
Drop saddle. Realise you can't go any lower. Cut saddle post. Repeat.
Reluctantly admit you've reached the limits of the frame.
Cry for a bit, then get on and pedal the shit out of it anyway.
Keep looking for a bike that may, one day, solve all the issues.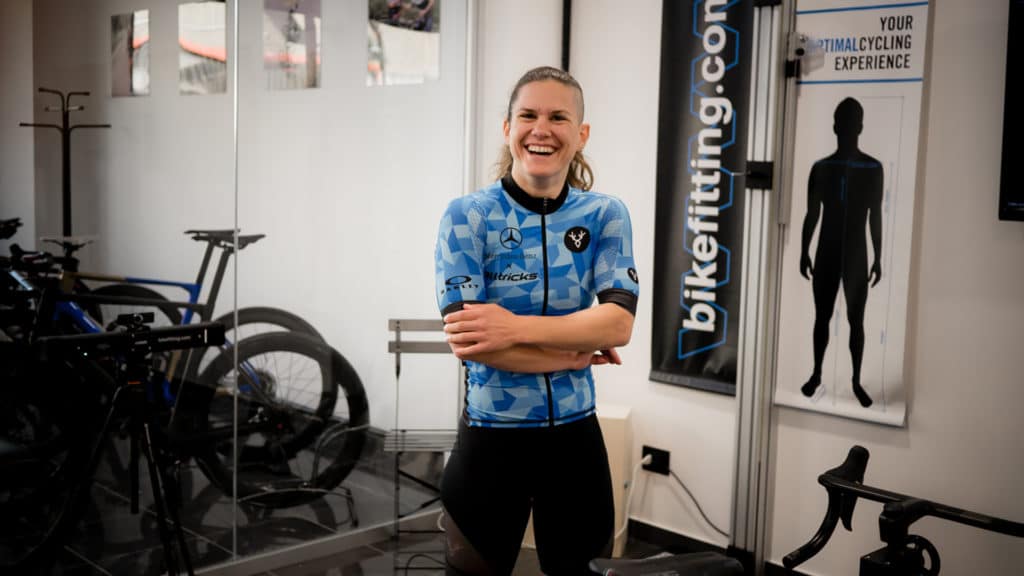 It's not always this much fun 🙂
Although I have finally found a road bike that is pretty well-suited, I still have an Excel spreadsheet listing the smallest bikes available on the market to compare their geometries and am forever on the lookout for the ultimate Emma bike. Stack height is my main focus (damn those short legs…), with reach, stand-over and seat tube length all following closely.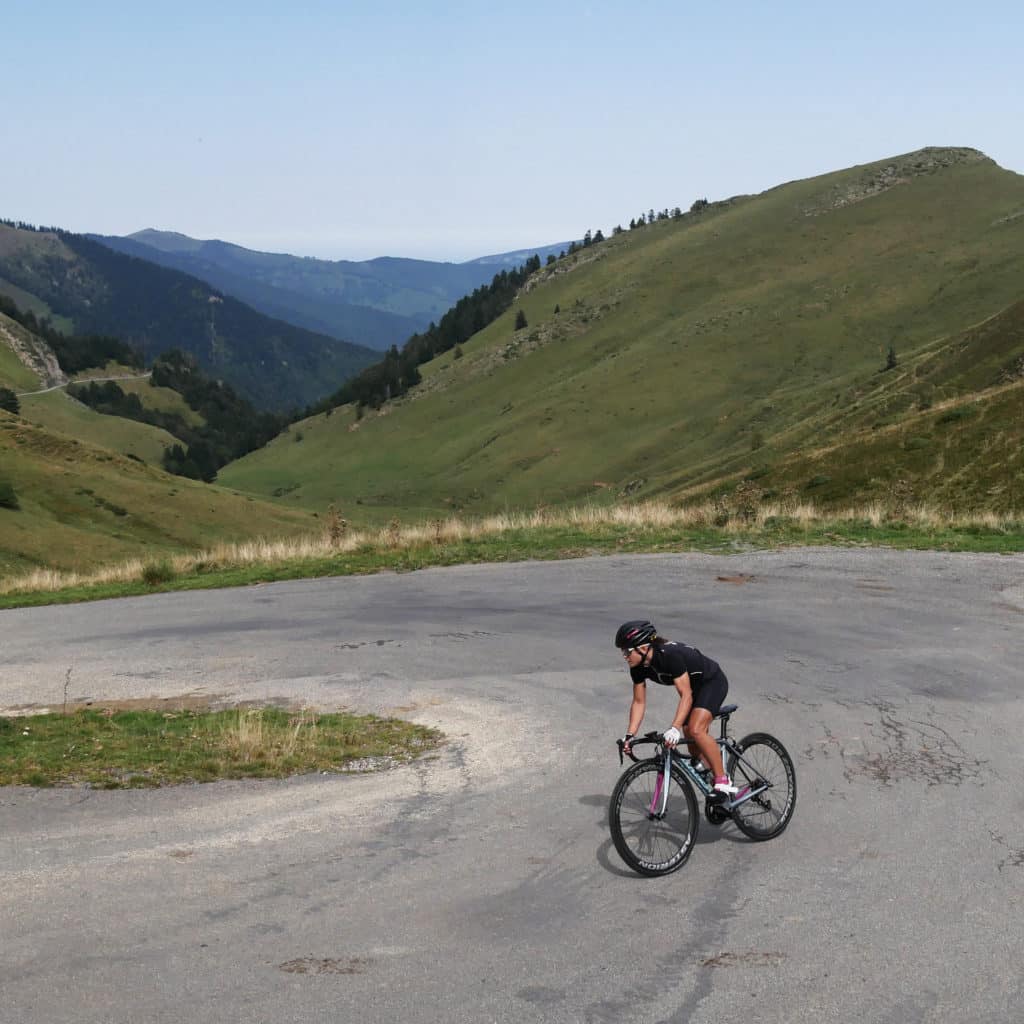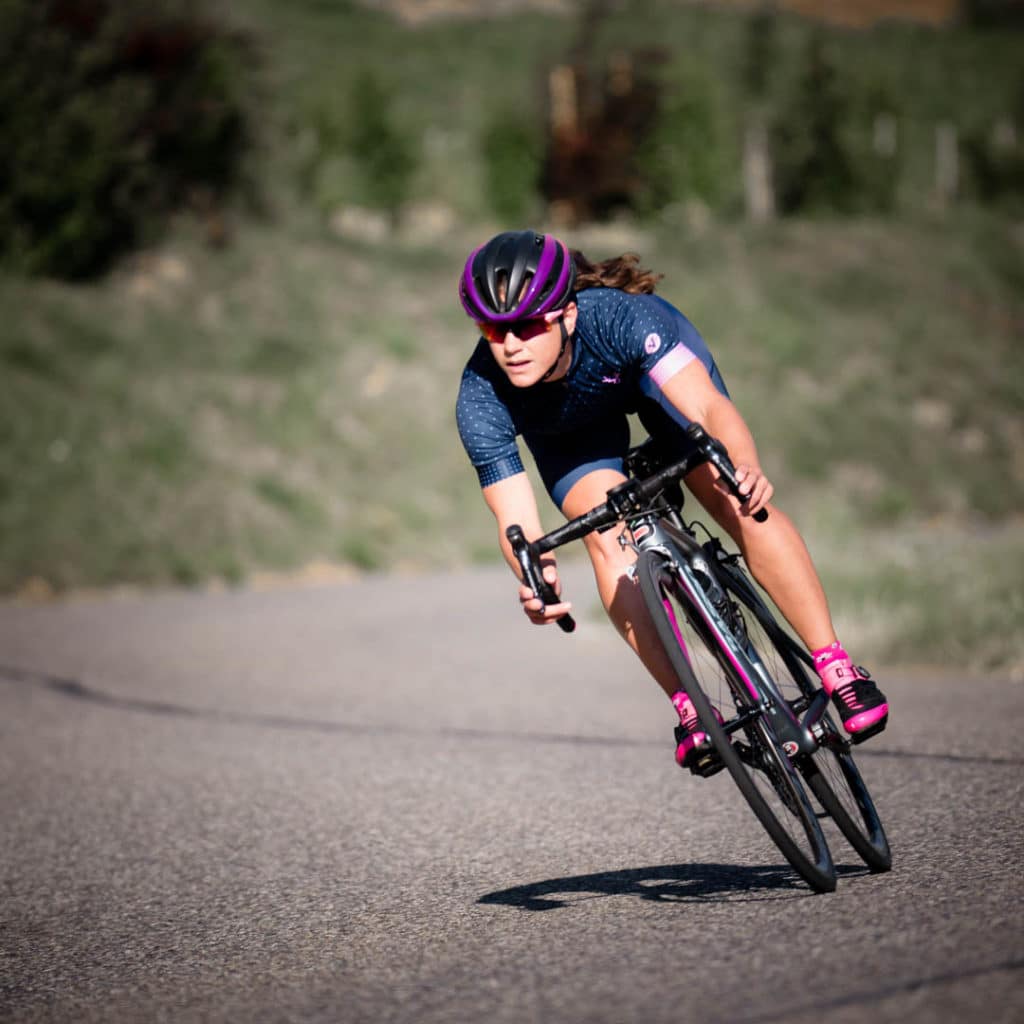 Conclusion
I am not an advocate of "lower is better". Nor am I poohing the efforts of so many engineers who have tried their best to design bikes for smaller people. But I know for a fact that I am not the only small racer out there who is looking for a super fast mini bike.
One with proportioned geometry, the same composite quality as all those SL models, with adapted carbon layup and no compromises on handling.
I am not a scaled-down model of some bigger human, and I don't expect the bike I ride to be either
I'll be posting some stories about small bikes and builds over the next few days. Also happy to answer any questions from fellow short-legged cyclists out there!
Drop me a line!
XX
Emma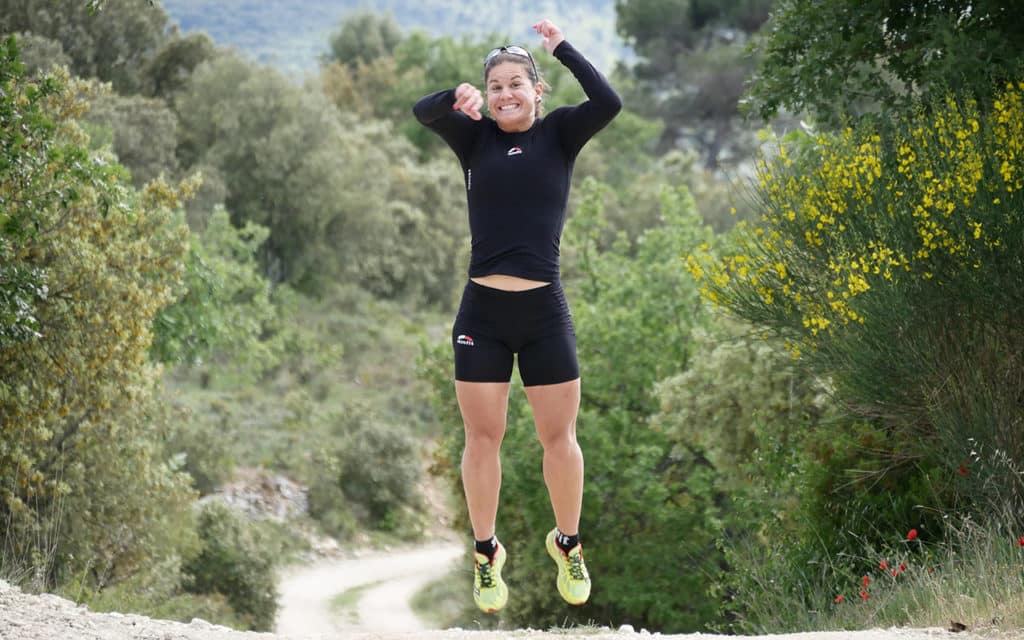 Photo credits © Marcel Hilger, Activ'Images, @guilhemlacaze